(turn music on/off at page bottom)
ABOUT ME




My first job was working in an orange juice factory, but I ended up getting canned. I just couldn't concentrate.

Then I worked as a lumberjack, but I couldn't hack it, so they gave me the axe.

Next, I worked for a funeral home, but that turned out to be a real dead beat job.

After that, I tried to be a tailor, but it didn't suit me. Besides, the job was just sew-sew.

Next, I tried working in a muffler factory, but that was way too exhausting.

So I trained to become a chef - figured it would add a little spice to my life - but I just didn't have the thyme.

I tried working in a deli, but any way I sliced it I couldn't cut the mustard.

My best job was as a musician, but eventually I found I wasn't noteworthy.

I went to medical school to become a gastroenterologist, but found I didn't have the stomach for it.

I got a job in a shoe factory, but no matter how hard I tried I just didn't fit in.

I became a professional fisherman, but couldn't live on my net income.

I got a job working for a pool maintenance company, but the work was just too draining.

I went to work in a health/fitness center, but they decided I wasn't fit for the job.

I became a plumber. Boy, was that a crappy job!

Then after many years of trying to find steady work, I got a job as a historian - until I realized there was no future in it.

My last job was working for Starbucks, but I had to quit because everyday was just the same old grind.

SO, I TRIED RETIREMENT AND FOUND THAT I'M PERFECT FOR THE JOB!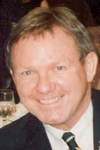 ---

(Home)
© Daydream Dezigns / Hutchinson High School Class of 1970, 2014. All Rights Reserved.