(turn music on/off at page bottom)
CLASSMATE PICTURES & YEARBOOKS


Allagaroo, Garoo, Garoo
Wah, Hoo, Bazoo
Hicer, Picer, Dominicer
Sis! Boom! Bah!
Hutchinson High School
Rah! Rah! Rah!
---
(Mouse Over "CONTROL PANEL" Above For Names)
---



Wanna go for a ride in the "Wayback Machine"? Then click on any of the Yearbooks below and enjoy the ride!



(Click On Each Yearbook To View)



Clicking the Yearbooks above will allow you to view all of our individual class pictures.

Additionally, you will also be able to view current photographs of some of our classmates by clicking on the photos that have a blue colored frame around their picture. This also includes fallen classmates as well.

For those of you who have not yet sent a current picture of yourself please do so by clicking here.

And for those of you who no longer have your Yearbooks, click on the Yearbooks below:



---

ALLAGAROO YEARBOOKS
(Courtesy Classmates.com)



(Click On Each Yearbook To View)

MORE ALLAGAROO YEARBOOKS



1966

|

1967

|

1971

|

1972




---

PHOTO OF THE MONTH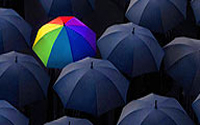 (Click Photo Above)
---
SOME "ALLAGAROO" PICTURES TO DAYDREAM OVER
---

(Home)
© Daydream Dezigns / Hutchinson High School Class of 1970, 2014. All Rights Reserved.