******************************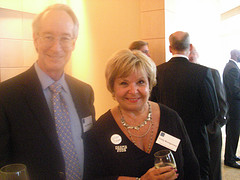 CINDY (GOUGH) MONTGOMERY



I am still in DC and get back to Hutch to see my Mom at least twice a year. My oldsest son is in Palm Springs, California, my youngest son is in the Dallas/Ft Worth area and my daughter is in Austin. So I spend a lot of time in Texas and California.



UPDATE--11/04/2009:




I am living in Austin, Texas now and here is a recent photo. Drop me a line and let me know how you all are doing. You can email me here. Hope all is well.